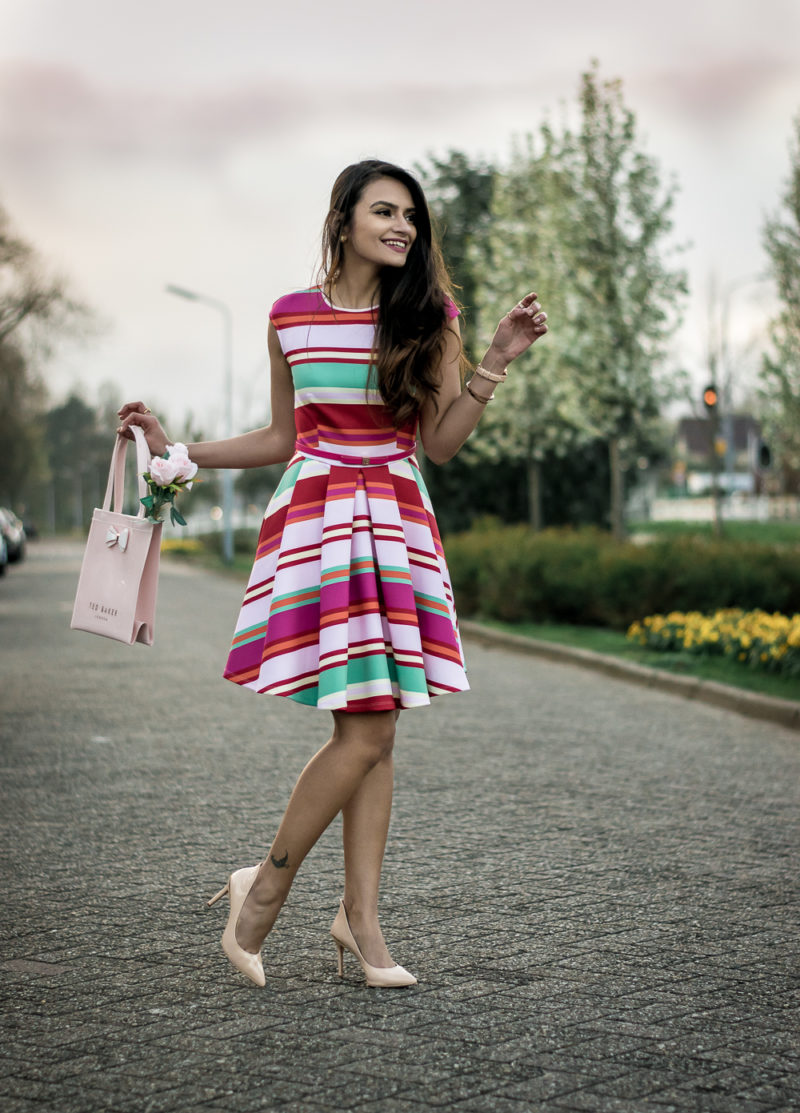 Spring has officially sprung in Amsterdam. Temperatures are getting warmer and sun is shining bright. This season is so joyful and the constant sunshine keeps you in a good mood all day long. The clocks have gone forward so it gives you more time to spend evenings with friends and do things you love. Most of all I'm loving the fact that my legs can finally see some sun in dresses and skirts after months of getting  them covered in tights and pants.
I have to admit, I hadn't been wearing much color since last few months. My winter wardrobe mostly consisted of whites, blacks, greys, nudes. With tulips blooming everywhere in Amsterdam, I couldn't resist but put together this colorful look for spring.
I've collaborated with Ted Baker to bring you this Spring look from their latest collection. Although, colourful dresses for spring might not ground breaking, you can't resist the cute little skater dress this season. This dress fits right in into my spring wardrobe and gives it a little spring makeover. Ted Baker is known for their designs and they did it right again with the strategically placed Pier Stripe print.
I can't tell you how much I had been on a lookout for that perfect pair of nude court shoes. The ones I had before were too small for my feet. These classic shoes from Ted Baker have the right fit and the metallic trim at the back makes them stand out in a room full of nudes. I'm happy because I've found a pair that can go well with almost anything this summer.
And did you notice the cute bag yet? This little baby pink bag with bow detail is the cutest one I've seen lately. Doesn't it go so well with the look? I'm surely gonna be flaunting it more in the coming days.
Needless to say, I'm eyeing a few more things specially bags and shoes from their collection.  To top it all, Ted Baker is offering 20% off on all items from April 5th-9th. The offer is available at Ted's Amsterdam store on Leidsestraat and online here at Tedbaker.com . Hope you find great things. Thank you so much for reading! xoxoxox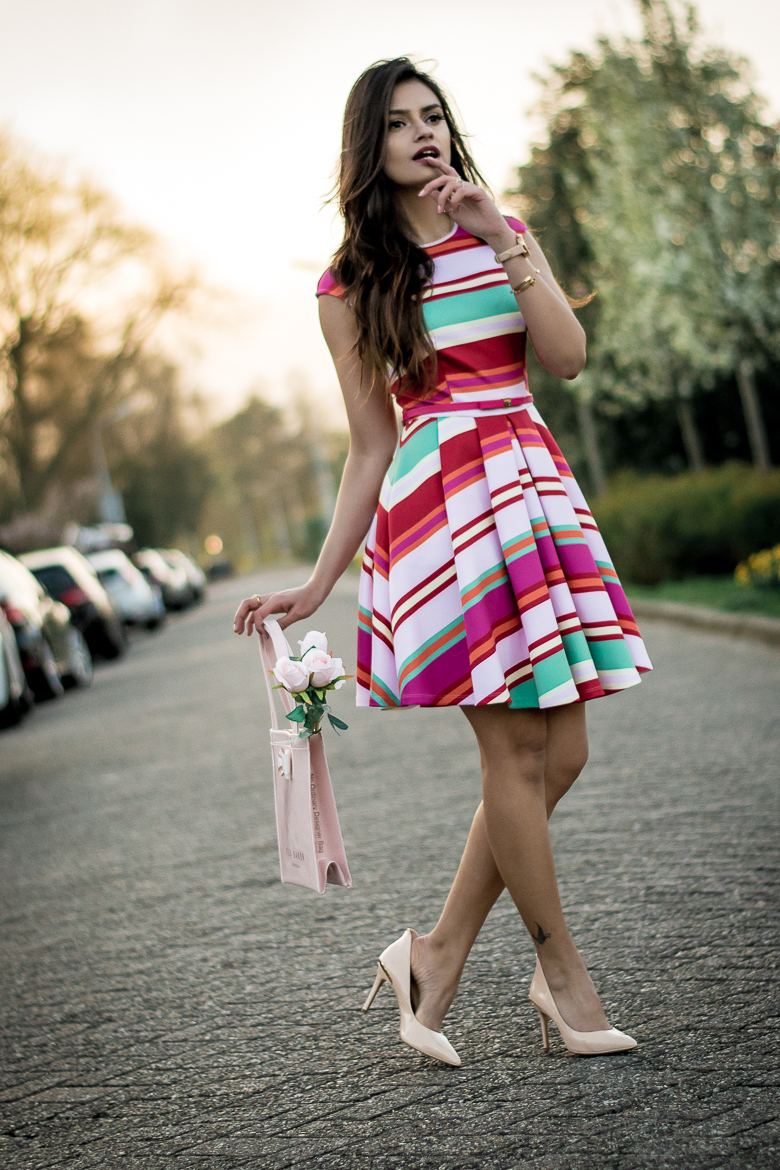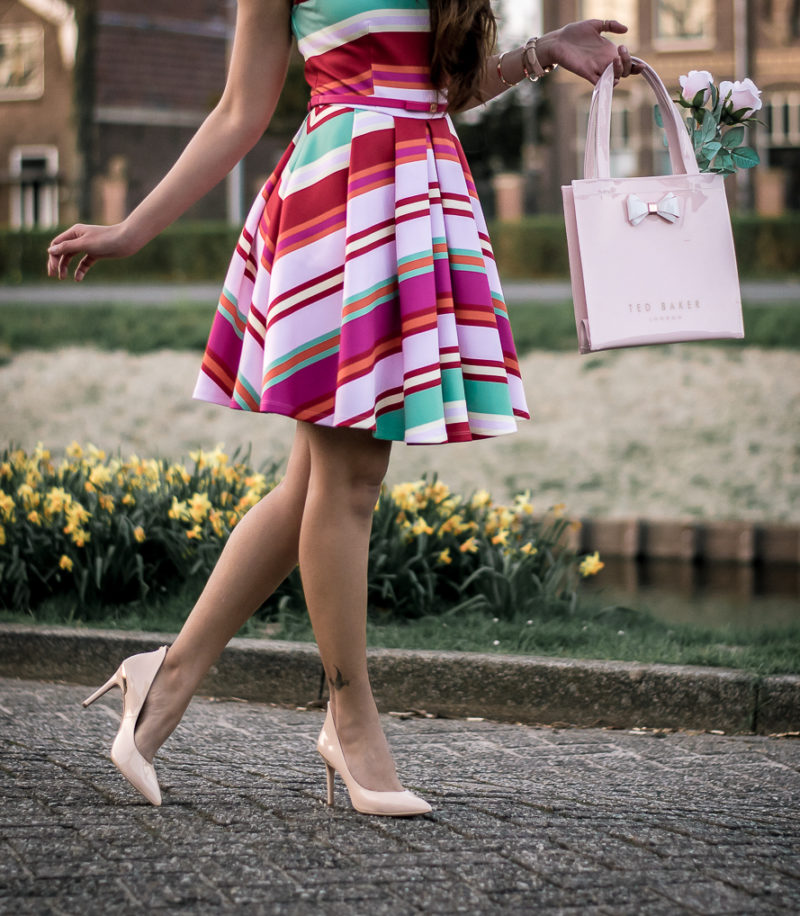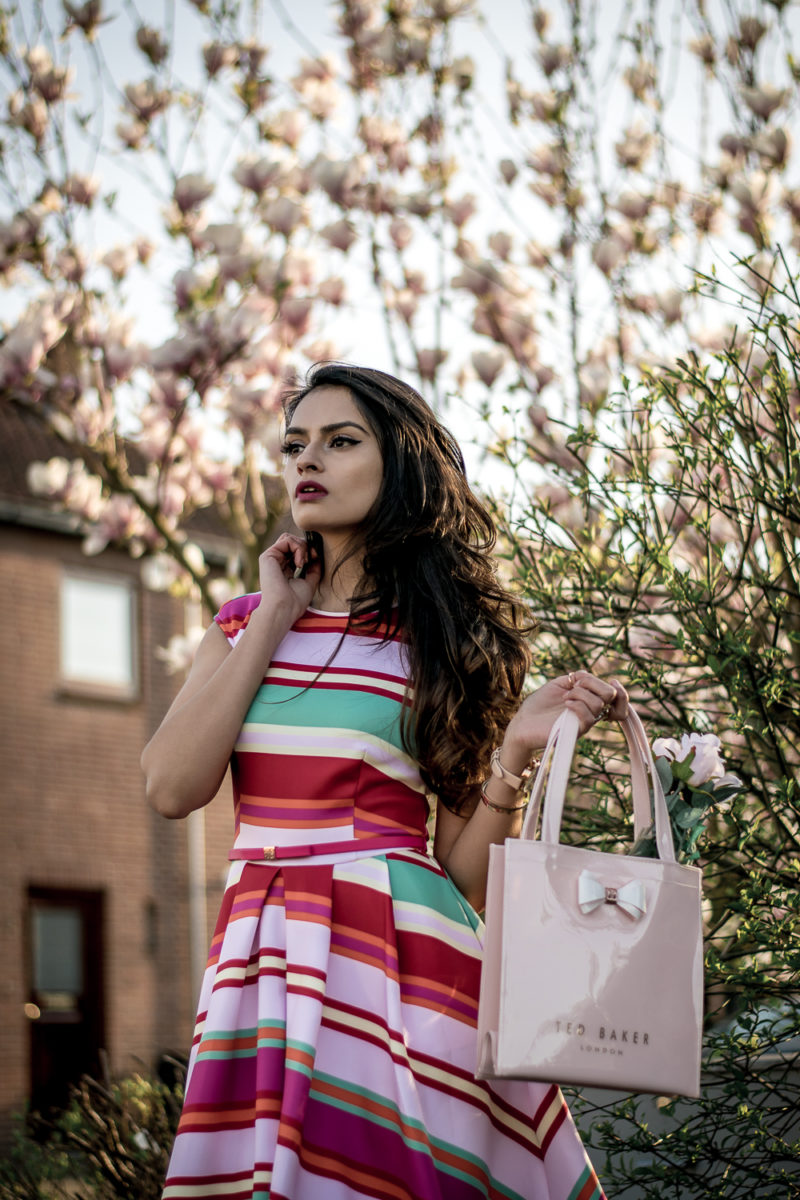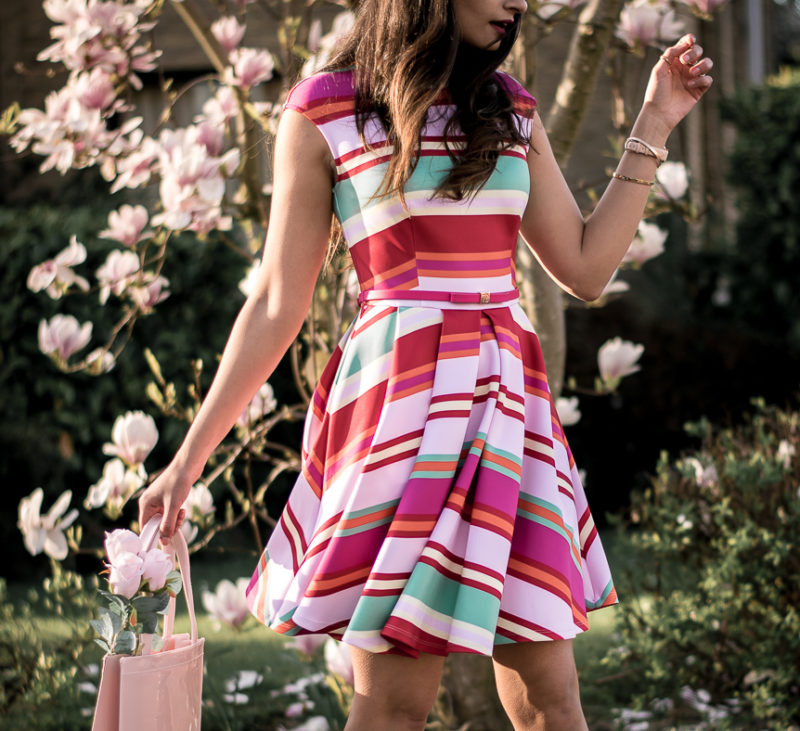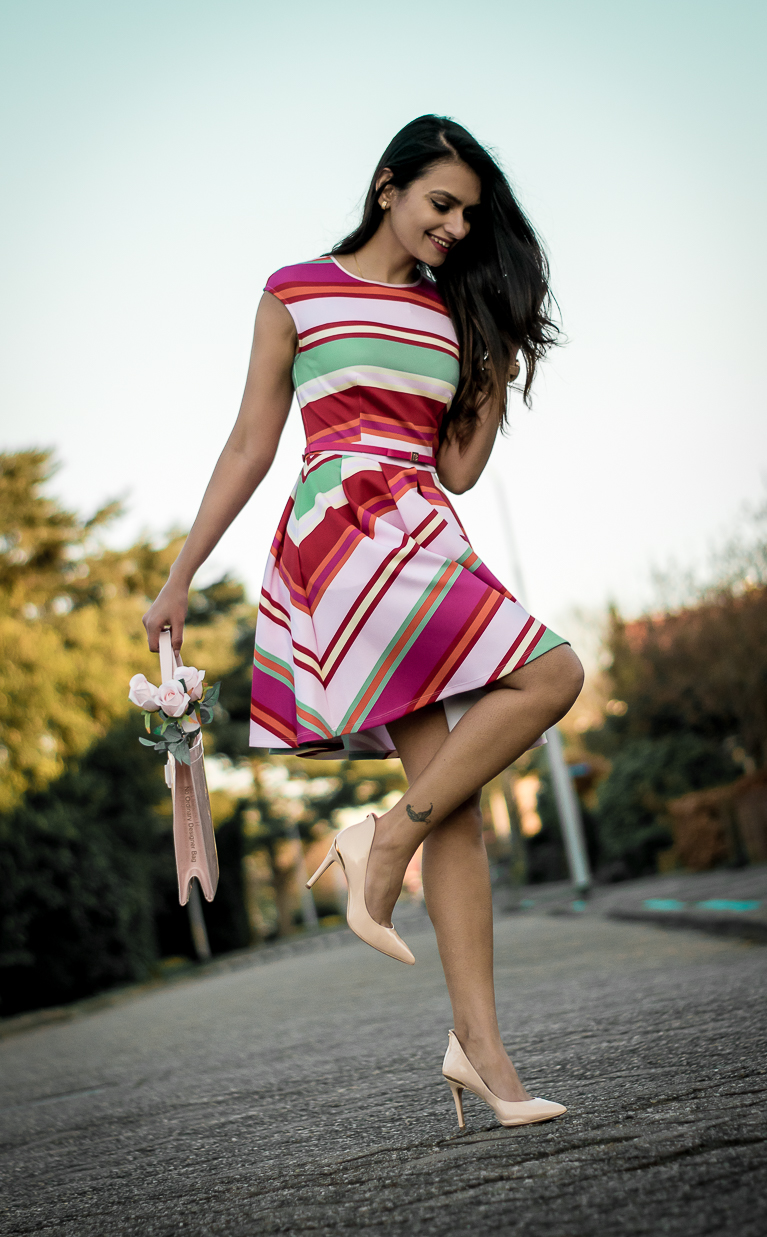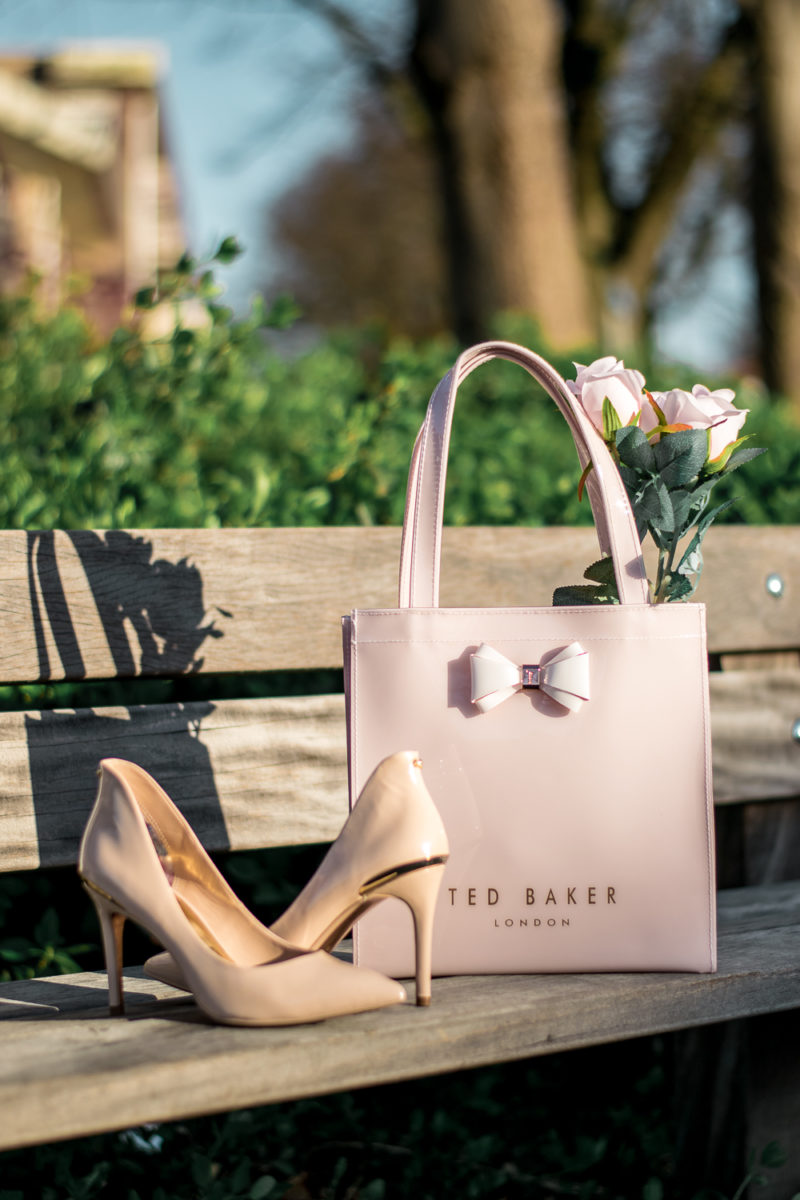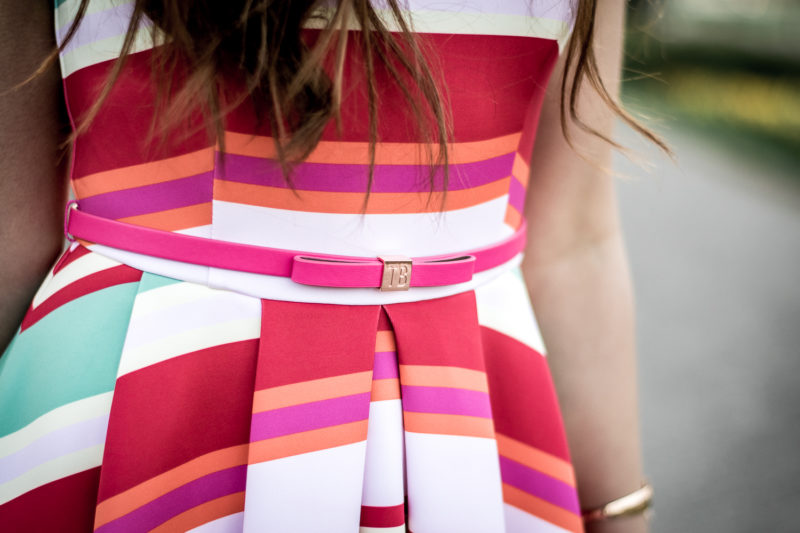 In collaboration with Ted Baker