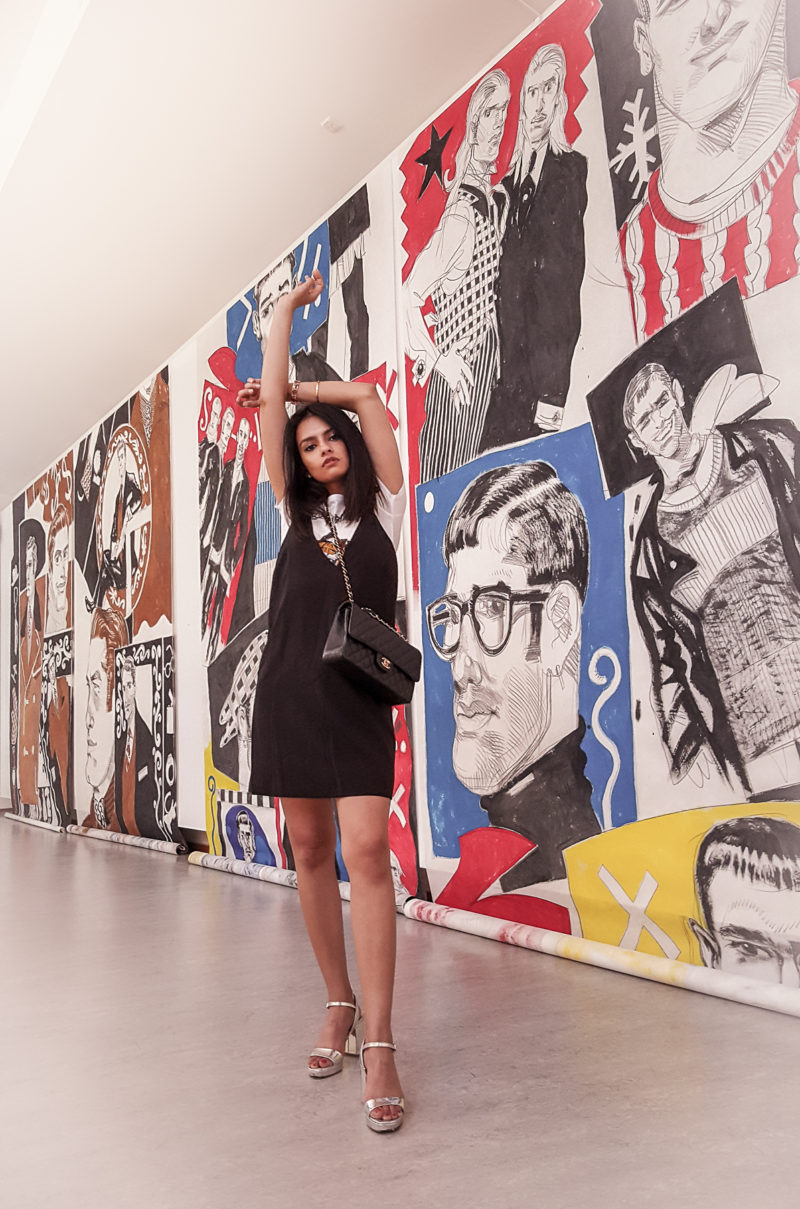 Last weekend Prasanth and I got the chance to attend the Fashion + Design Festival Arnhem (FDFA) which is an annual town festival where fashion, design, culture and art merge. FDFA, formerly Arnhem Fashion Festival, is the place where creative and talented minds get together and flaunt their own visions.
We attended 'Salon des Refusés' which was the FDFA opening party, which was filled with fun and creative people. We had the chance to meet new like minded people who loved fashion as much as we do. The party went on till late hours. The gorgeous Fashion and Design hotel Modez was our place crash for that night. Could I ask for anything better?
The next day we visited few exhibitions by the talented designers. However, the highlight of the day has to be the private tour at Museum Arnhem with a visit at the RAVAGE Exposition! The designers of RAVAGE Clemens Rameckers and Arnold van Geuns are super talented and it showed in their designs. You can stare at their art for quite a while and never get bored. For all the design lovers out there, you won't be disappointed .
There are loads of events to choose from from the 1st of June till the 2nd of July at FDFA. Expositions, fashion shows, live music, Arnhemse Stockdagen, creative seminars, and lots of party time is waiting for you at Arnhem!