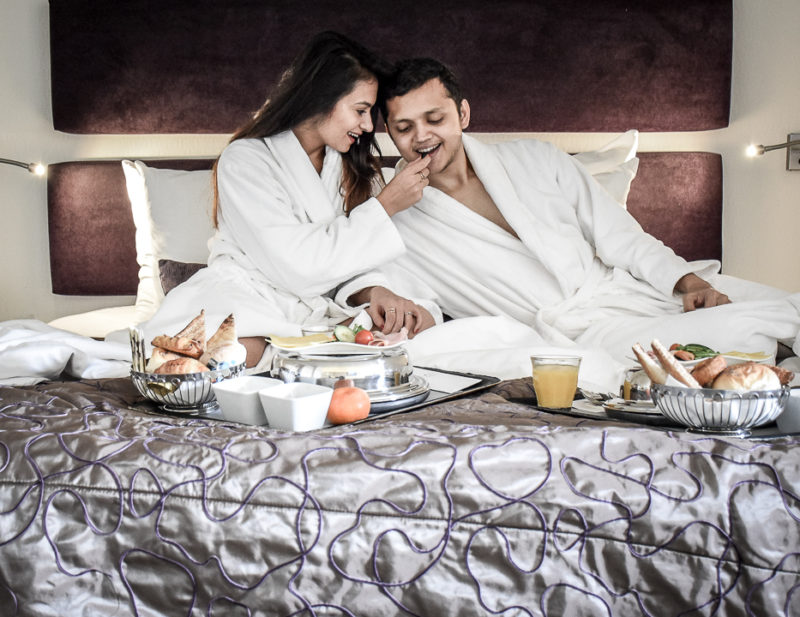 So, it was hubby's birthday on 29th of October. I had been stressing for quite a while about how to make this day special for him. We've been together for 6 years so I was already out of options. I've gifted him watches, wallets, taken to fancy dinners and what not. Then one fine day I got the invite from the Albus Hotel to spend the birthday evening here! I couldn't be happier at that moment since this was something I never did for him before. How about surprising him with a night at the amazing 4 star Dutch Design hotel!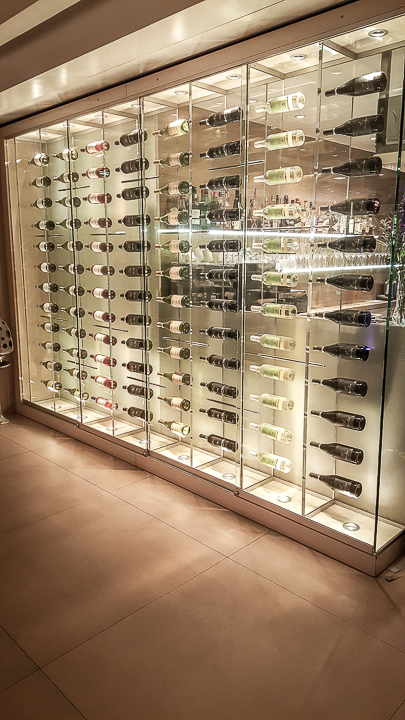 The Suite
Albus Hotel is located in the center of Amsterdam and is just walking distance to all the major attractions in the city. It took us just 5 minutes to reach the hotel. I took Prashant directly to the hotel. You should have seen his face once he saw the room. We stayed at the "Spacious City Suite" which is the biggest room in the hotel spacious enough for 2 adults and children. We loved the designer furnishings and the modern vibe of the suite. Prashant specially loved THE SUB from Heineken ! Who would mind Tapping their own beer 😉 . The service was amazing. They made sure that we had everything in the room.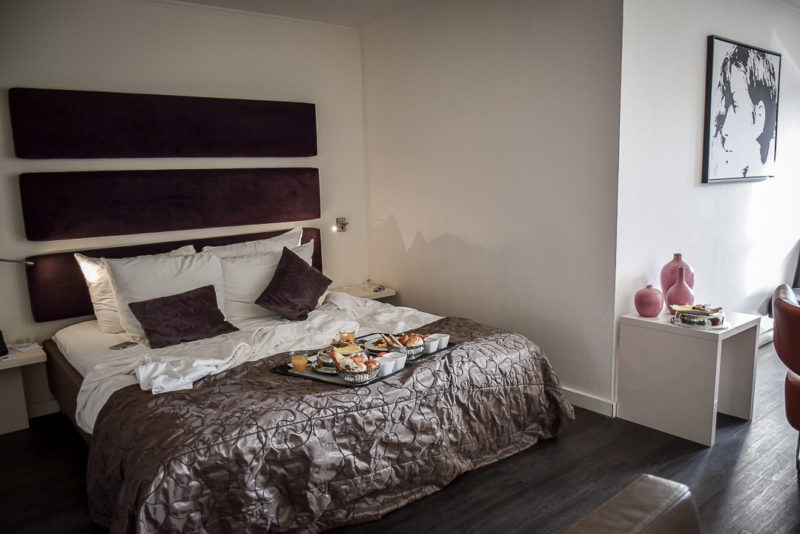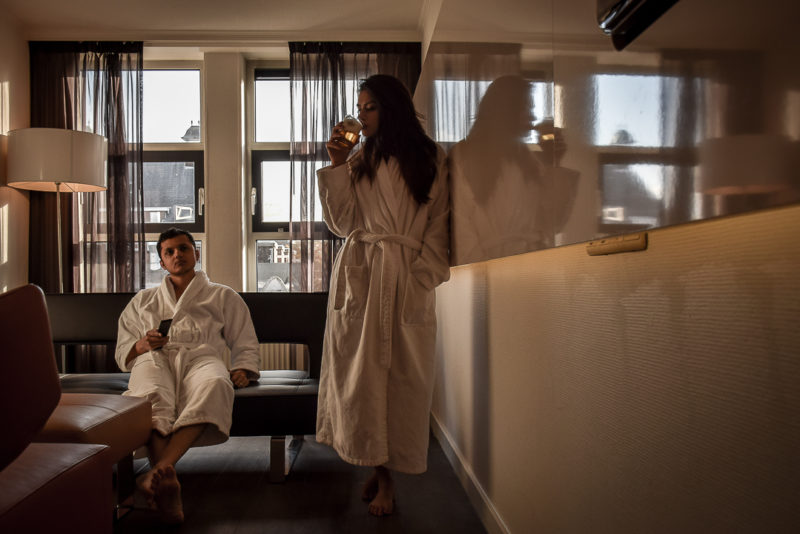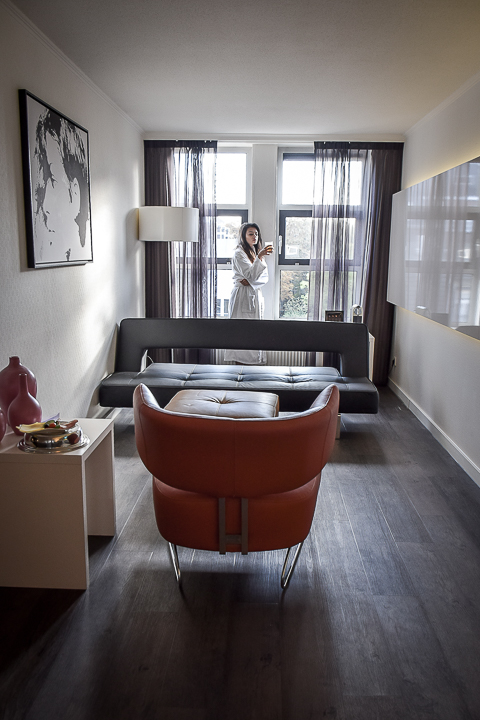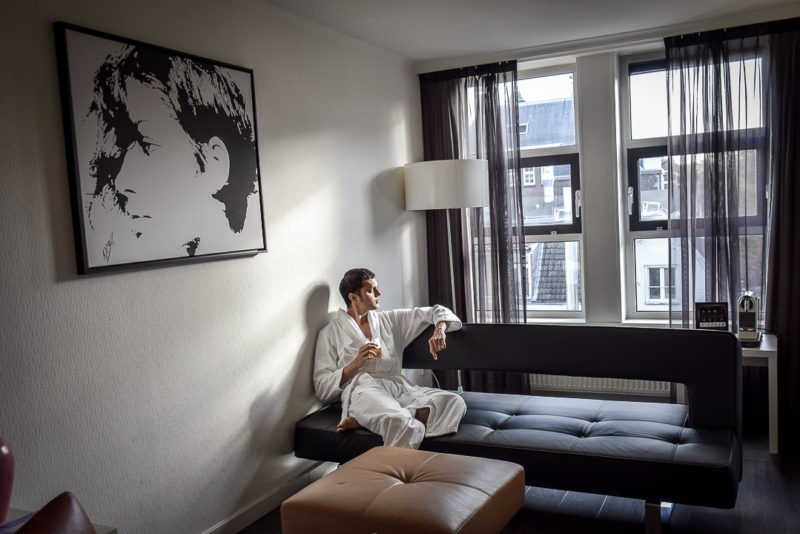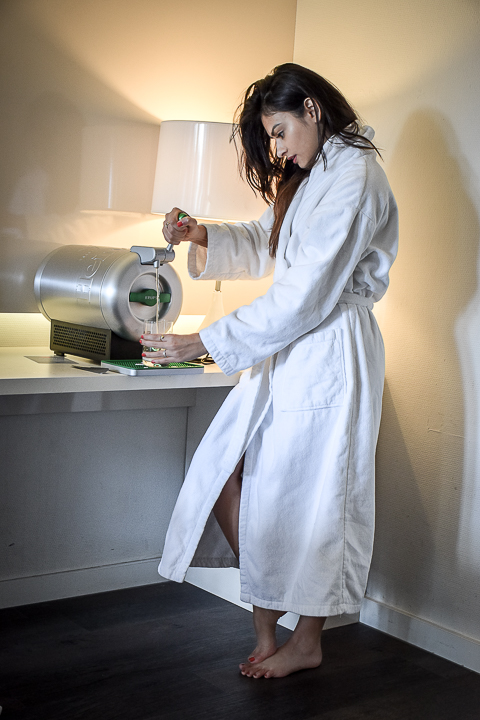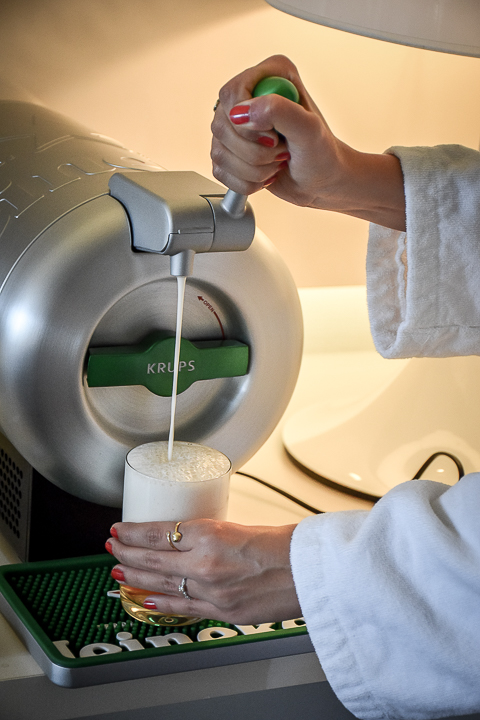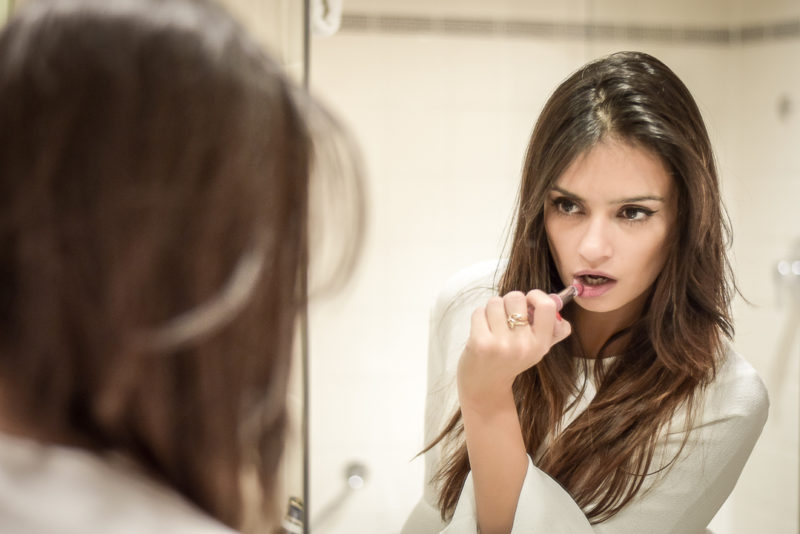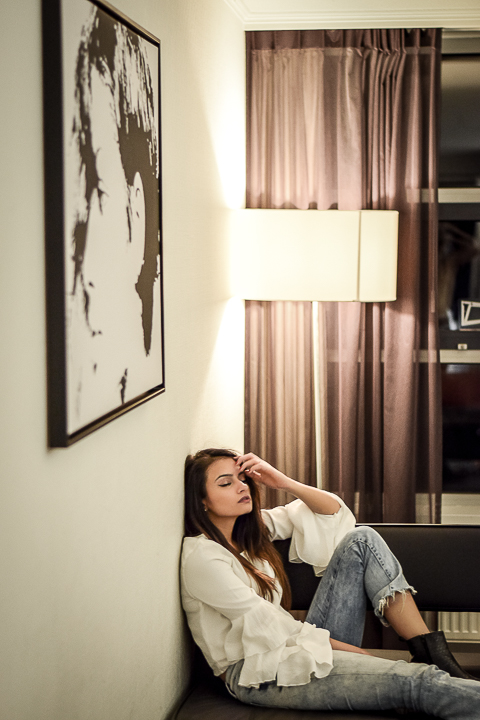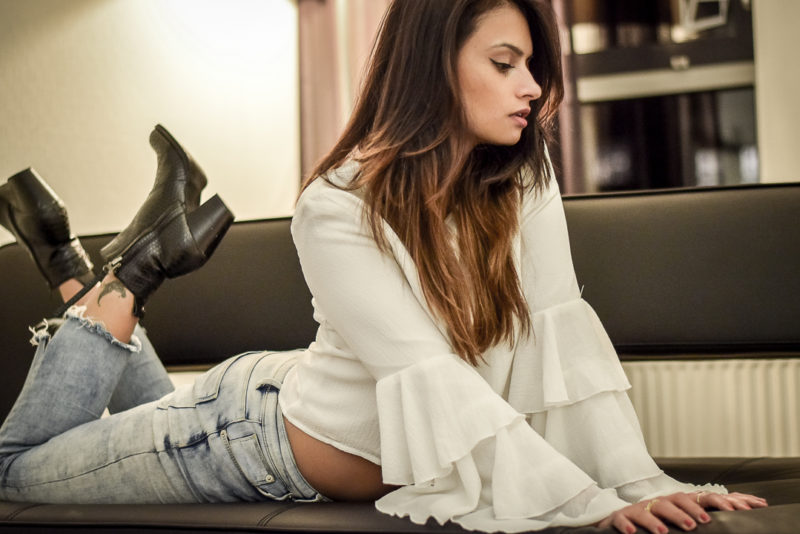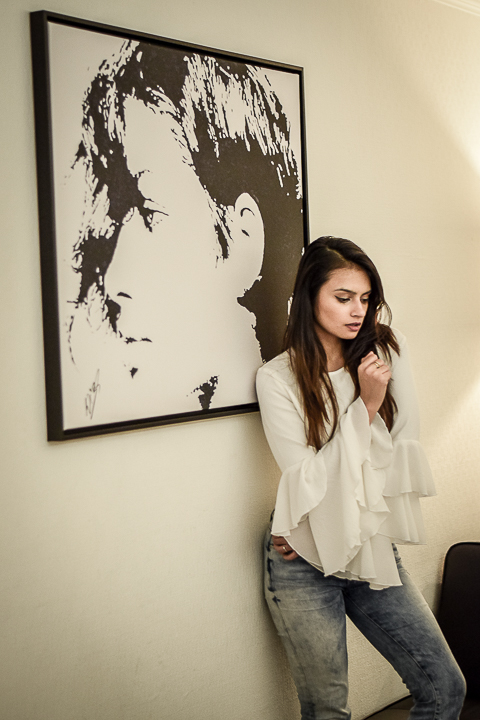 Senses Restaurant
I had read great reviews about the restaurant Senses by Lars Bertelsen so I wanted to take Prashant for dinner here while we were still staying at the hotel. They offer a 3-6 courses surprise menu with unconventional and creative dishes. We ordered a 4 course menu with wine pairing. Every course was so unique with exotic flavours and beautiful dishes. We came to the restaurant at 7:30 and left at 11pm!  We didn't even notice the time go by so fast. The waiters were really polite and introduced each dish with complete knowledge and sources. This was fine dining done right.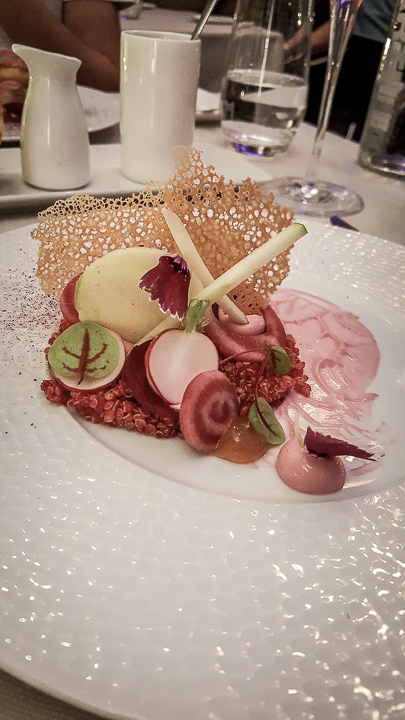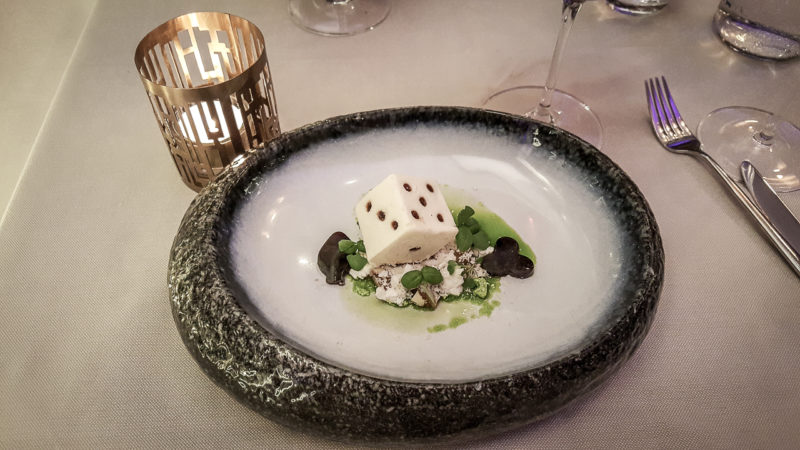 When we reached the room we noticed there there was a gift left by the hotel for us. At midnight they brought Lemon tart and Prosecco to celebrate Hubby's Birthday! So thoughtful of them! My tongue is watering while I'm writing thing. The tart was super yummy! I might go back to the hotel just for the tart! 😀
We had a gorgeous breakfast the next morning. It had everything from croissants to toasts and fruits. Since I'm a vegetarian I enjoyed fried mushrooms and scrambled eggs while hubby loved his bacon, ham and sausages.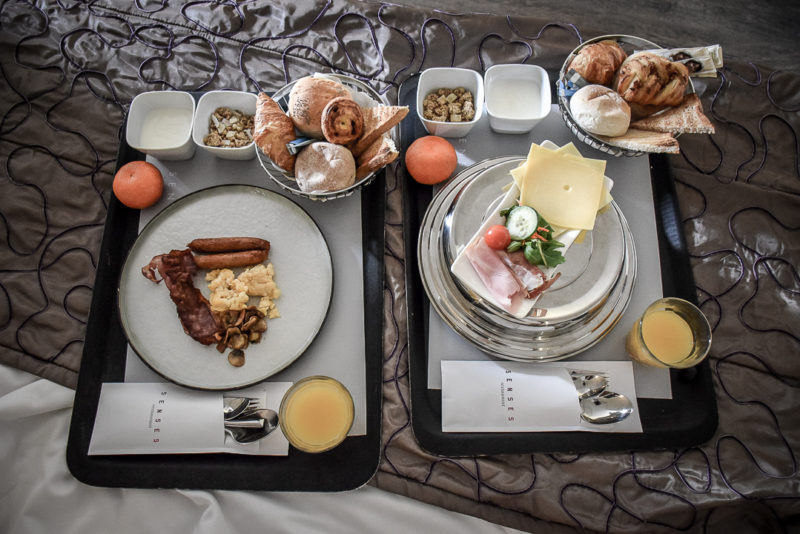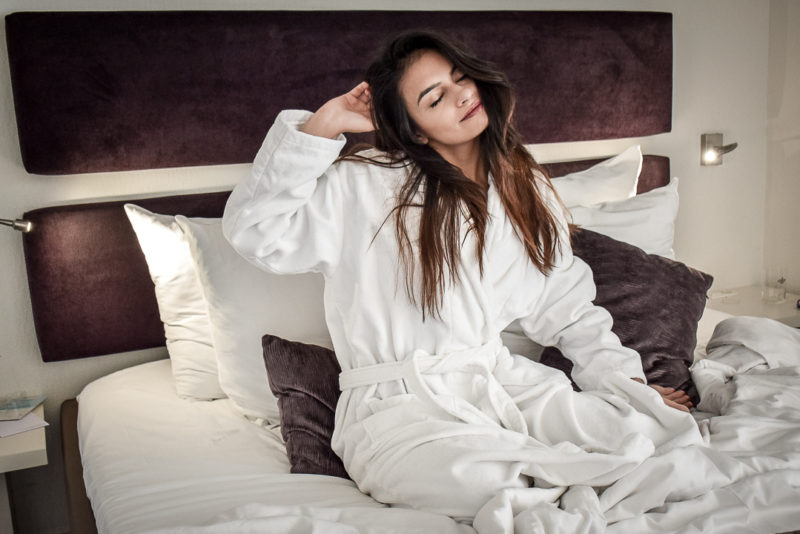 Thank you Albus Hotel for the amazing experience.